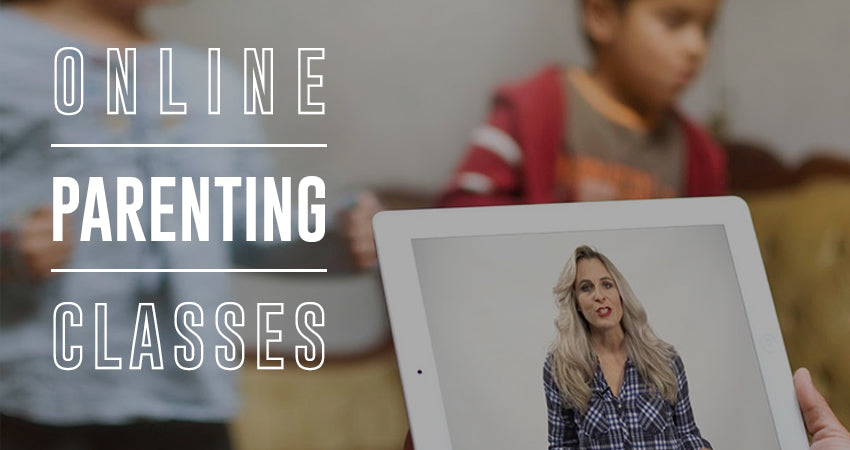 100 Online Parenting Classes
---
We all know that partnering with parents increases our impact in the lives of young people. 
Many of us know we should do more to partner with them, but don't know how or lack the resources to do so.  
One way to effectively partner with parents is through providing them with online parenting classes. 
We've teamed up with Parent Ministry to release ONE HUNDRED Online Parenting Classes! 
Each class includes one 4-6 minute video, and tackles various issues and topics. 
The videos are designed to encourage and equip parents to navigate the challenges of raising children & teenagers in a spiritual environment.
Send the videos to the families in your ministry through email, or your ministry's website. That way, they can go through at their own pace - anywhere and anytime. 
Or you can use them for a series of parenting classes or for upcoming parenting meetings at your church. 
Whatever works for you :)
You'll receive a total of 100 classes...50 videos designed for parents of kids (ages 6-12 years old) and 50 videos for parents of teenagers (ages 13-18 years old).
Each video includes: the title, description, and video link that can be shared with the parents in your ministry - all organized into an easy-to-use index.
If you're not 100% happy with this product, we'll be happy to refund the full amount within 30 days of purchase. 
HERE'S WHAT'S INCLUDED
Check out this sample video on "Controlling Technology" designed for parents of kids, ages 6-12 years old:

50 ONLINE PARENTING CLASSES: KIDS VERSION
These videos are designed for parents of kids, ages 6-12 years old.
Family Rules for Sleepovers

Leveraging the Dinner Table

Controlling Technology

Helping Your Child be More Confident

Cyberbullying

Embracing the Power of Schedule

Parenting from a United Front

The Potential of Saying "No"

Disrespectful Speech and Attitudes

Shame Versus Guilt

Handling Frustration, Anger, and Arguments

Developing Good Study Habits

Money Management and Allowance

Conversations through TV Shows and Movies

Manners, Politeness, and Respect

Helping around the House

Infusing God into Everyday Life

A Third Party

How to Fight Fair

The Importance of Childhood Inventory

4 Personal God Things to Share with Your Child

When Family Devotions go Wrong

Teaching Your Kids about Mercy

Scriptures you can Pray for your Kids

What if you don't like your child's friend?

Establishing Healthy Gaming Boundaries

Knowing when your Child Should Quit

Preparing for Puberty

Overcoming Failures

How to Speak "Kid Language"

How to have a Scream-Free Home

Fun Ways to Study Scripture with Your Child

Overcoming Failures

Dealing with a Rebellious Child

Allowing your Child to Struggle

How to Handle Bedtime without the Fight

Keeping our Children Safe Online

Helping Kids Process Evil

Encouragement vs. Perfectionism

Creating an Empathetic Child

Taming our Kid's Emotional Meltdowns

How Do I Teach my Child to be Respectful?

Helping Your Child be a Real Friend

Time Management for your Family

Teaching our Kids Honor Through Discipline

My Child and Technology

Walking your Child through Fear

What do I do When my Child is Struggling at School?

The Selfish Child: How Do I Handle my Child Wanting More?

Talking with My Child about Bullying

                       
Watch this sample video designed for parents of teenagers - HELP, My Teenager is Pulling Away:

50 ONLINE PARENTING CLASSES: YOUTH VERSION
These videos are designed for parents of teenagers, ages 13-18 years old.
Help, My Teen is Pulling Away

Leveraging the Dinner Table

Empowering Your Teen to Say No (Controlling Schedules)

The Power of the Family Goal

 

Becoming the Advisor Your Teen Needs

Cyberbullying

Helping Your Teen Handle Money

Parents and Prodigals

Dads and Daughters

Moms and Sons

Strategies for Blended Families

Avoiding Power Struggles with your Teens

No Perfect Parent

The Power of Empathy

Combating Shame

Parenting Yourself

Do I Parent Using Shame?

Punishment Versus Discipline

Shame Versus Guilt

Teaching Your Teen to Be a Good Example to Younger Siblings

A Godly Relationship vs. a Good Friendship with Your Teen

Helping Your Teen Develop a Personal Devotional Life

Teaching Your Teen Responsibility

Helping Your Teen Deal with Stress

Developing Gratefulness in Your Teen

Their Safe Place

Connecting Through the Written Word

Rage vs. Anger

The 3 Seasons of Being a Teenager

3 Questions to Help Your Teenager to Start Talking

3 Types of Spiritual Conversations You Can Have with Your Teenager

Goal Setting with Your Teenager

Pressure to be Perfect

Is my Teenager Self-Obsessed?

Help Your Teen with Social Media

Looking for an Identity

Teens and Cell Phones

How to Have A Tough Conversation with Your Teenager

Friendship Drama

What If Your Teenager Has A Bad Friend

Connecting with Your Gamer

Knowing When to Stand Strong

How to stay out of my teen's drama!

Learning How to Apologize to my Teen

How do I know when my teen needs counseling?

How Do I Help My Teen Through the Death of a Friend?

Why Does Parenting Seem So Lonely?

Helping Your Teenager Learn to Manage Money

Establishing a Trust Economy with Your Teenager

Thoughts on Praying for your Teenager
---
Share this Product