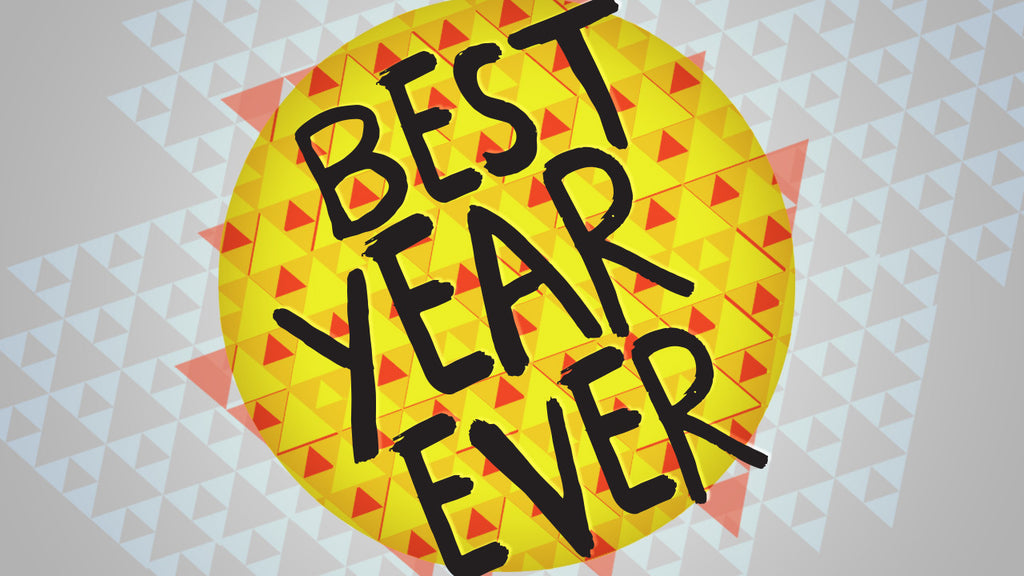 Best Year Ever: New Year's Series
---
6-week series 

all about seeing the life God has given you not as a series of random events, but as a collection of opportunities to grow in your character and become more like Jesus as you find your calling.
This product, like all our resources, is a download item.
Many people want to have the "best year ever," or even just a good life. The road to a good life as a Christian often looks different from the world's view. It often includes trials and suffering as a way of God shaping you into the person you need to be before attaining the life you've always wanted. 
This series helps solve this issue by walking through the life and story of Joseph. Joseph was given a dream by God that an incredible life was coming to him, but he had to walk through trial after trial, and have his character tested to the max, before God would allow him to have the "best year ever." Students will be inspired by Joseph's example to see trials and tests of character as a GIFT from God on their journey in this life.
By looking specifically at the life of Joseph as our example, students will see that trials and suffering can often lead to great joy and opportunity if they remain faithful to God. This series should challenge students to examine what kind of legacy they are leaving on this world and how they can make a giant difference if they keep their eyes focused on Jesus.
The Best Year Ever Series Helps Middle Schoolers:
Learn to overcome life's difficult times

See how to stay strong when facing a test of character

Experience how tough times can lead to great times
Best Year Ever Overview
Week 1: Genesis 37:1-11 & 1 Corinthians 10:23-24
Description: If you're ready to have the BEST YEAR EVER, your family and friend relationships and how you handle your pride will be a huge factor. Jesus put those people in your life for a reason. He died not just for you, but for them as well. 

Week 2: Genesis 37:18-28 & Proverbs 3:5-6
Description: When your life begins to stink, what's your natural response? Do you lean more into God's embrace and trust him? Or do you throw your hands in the air in frustration and run from him? We will learn that if Joseph had given up on God in this moment, he would have missed out on, well, everything.

Week 3: Genesis 39:1-20
Description: Develop a long-term view of life, understand that eternity matters more than temporary pleasure, and remember that the Holy Spirit is inside of you to guide you into wise decisions, you will experience victory over temptation like Joseph.

Week 4: Genesis 40:1-23 & Genesis 41:1-44
Description: Patience is not an easy thing. It's a learned discipline. There are places in your life you need more patience.  We all have that person in your life who can benefit from your patience. Maybe it's a sibling, or a classmate, or a teammate. Whoever it is, remember that Jesus loves them too, and God is asking you to be patient. You never know what God is going to do with your life because you were patient.

Week 5: Genesis 42-45
Description: We can experience freedom if we will let go of a grudge. Who have you been holding a grudge against? Who do you need to forgive? And on the flip side, whom do you need to seek forgiveness from? Holding a grudge won't help any of us, like Joseph we need to move on.

Week 6: Genesis 50:22-26 & Hebrews 11:22
Description: See life through a long-term lens.  We need to see that there are things we can do to improve our perspective on life.  We should pray, seek out a mentor, and write down goals and plans.  Want to have the best year ever? Leave a legacy on the world for the name of Jesus!
What's Included
Fun opening game

Creative teaching

Engaging small group discussion questions

Eye catching object lessons 

Cool video/visual illustrations
 Each Lesson Includes
Lesson comes in both Word Document and PDF. Edit as needed and easily share with your volunteers.

Series artwork for promotional purposes (flyer, web, handout, etc.)

Complete PowerPoint slides (widescreen)
---
Share this Product
---
More from this collection