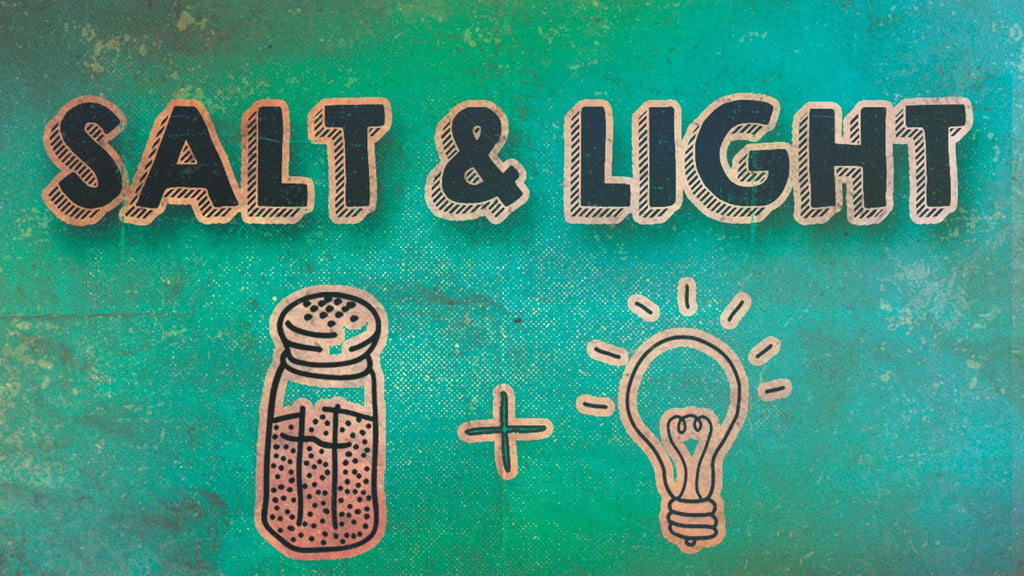 Salt & Light: 4-Week Series
---
4-week series helping students become salt and light to the world around them.
What You Get:
A total of 4 weeks of lessons (Word & PDF)
Series artwork
Complete PowerPoint slides
Fun opening games
Creative teachings
Hands on small group activities
Engaging discussion questions
SALT & LIGHT OVERVIEW
Lesson 1: Sermon on the Mount
Scripture: Matthew 5:1-12; Matthew 5:13-16; Matthew 5:14-16;
Bottom Line: Jesus has called you to be the salt and light of your school.
What's That to Me? Students are about to return to school, and it's important for them to understand that Jesus calls us to be different from the world—to stand out as light and salt so others want to know about him. Teens can be the salt and light in their everyday lives as school.
Lesson 2: Why Should I Care About Others?
Scripture: John 13:1-5; John 13:12-15
Bottom Line: We serve because Jesus has served us
What's That to Me? Students may wonder why it's important to serve others, and they may struggle with doing it out of obligation or for other imperfect reasons. This lesson will help them understand that we serve others because Jesus served us. 
Lesson 3: Who Is My Neighbor?
Scripture: Matthew 22:37-39; Luke 10:25-29; Luke 10:31-37; John 13:35
Bottom Line: Go and love your neighbor as yourself.
What's That to Me? Students may not think they have a lot to offer others when it comes to love and support. But when the story of the Samaritan is a great way to help them understand they have the ability to positively help their neighbors—and that's what Jesus wants them to do. They'll also realize that the "neighbors" Jesus is talking about may come from unexpected places.
Week 4: Gifted to Serve
Scripture: Ephesians 2:10; 1 Peter 4:10; 1 Corinthians 12:4-6
Bottom Line: God gives every believer spiritual gifts to help him or her be salt and light.
What's That to Me? Students may not have ever really thought about their areas of giftedness—or considered that they have gifts. This lesson will help them see that our gifts are from God, and he intends for us to use the to build up his Kingdom.
---
Share this Product
---
More from this collection